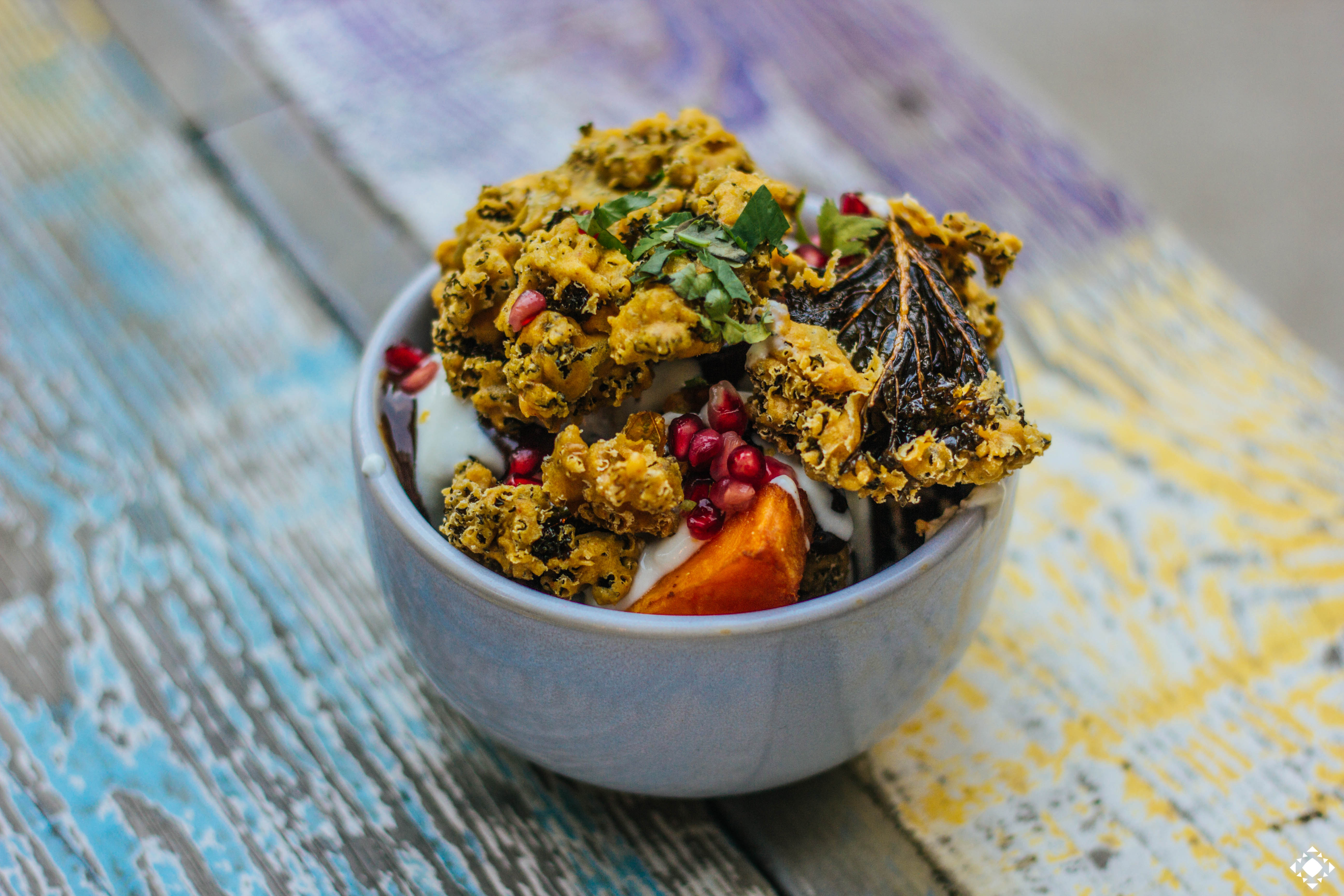 As with every year, we visited hundreds of restaurants in 2017 in search of innovative, high quality, halal-friendly food. Here's our pick of five of our favourite restaurants from 2017 which you should check out in 2018:
The Great Chase
It is no secret that The Great Chase was one of our favourite restaurants last year. Raising the bar in the London halal restaurant scene, The Great Chase has brought locally sourced, fairly traded, high quality, halal and tayyab food to Islington. Serving innovative, modern-British dishes alongside carefully crafted non-alcoholic cocktails, rare teas and specialty coffee, this restaurant is one you would want to check out in 2018. Perfect for a special occasion, or a relaxed weekend brunch (brunch is also served on weekdays), we can only imagine a busy year ahead for the newly opened restaurant. If you're after fine food without the pretentiousness that sometimes comes along with it, The Great Chase might just be the perfect fit for you.
Click here to book a table
Halal Status : All meat served is halal. Alcohol is not available.
Read our review of The Great Chase here.
Darjeeling Express
We have been fans of Asma Khan and Darjeeling Express ever since her supper club days. When she announced that she would be launching her first permanent restaurant in Carnaby's Kingly Court, we knew we had to check it out. The food served is a homage to Asma's Mughal ancestry and the streets of Calcutta, the city where she grew up. An all woman team of housewives grace the kitchen at Darjeeling Express and we wouldn't be surprised if the restaurant is featured in the next Michelin Guide!
Click here to book
Halal Status : All meat served is halal. Alcohol is available.
Read our review of Darjeeling Express here.
Jamavar
Jamavar caught our attention this year when it was featured in the 2018 Michelin Guide and having tried their lunch menu, we could see why. Beautifully presented and delicate dishes created by ex-Gymkhana / Trishna executive chef, Rohit Gahi, are served at this fine dining establishment. Showcasing a wide array of flavours from across India, Jamavar is certainly one to watch in 2018.
Click here to book
Halal Status : Chicken, lamb and beef are halal. Game meats are not halal however there is no cross-contamination between meats.
Fatboyz Diner
An unexpected addition to this list, Fatboyz Diner took us by surprise this year when we tried the food at this East London restaurant. A small and unassuming diner yet one that serves up great food without any fuss. 'The American' was easily one of the best burgers we tried in 2017 and it was only a fiver! Competing in a heavily saturated halal burger market, Fatboyz Diner really stood out and is worth a visit in 2018.
Read our review of Fatboyz Diner here.
Halal Status : All meat served is halal and sourced from HMC certified suppliers. Alcohol is not available.
Chai Naasto
We tried 15 dishes during our first visit to Chai Naasto and we were incredibly impressed. Despite having a huge menu, each dish was unique in flavour and texture. Perfect for group dining and sharing plates, Chai Naasto has sites in both Hammersmith and Harrow (the Harrow site is fully vegetarian).
Click here to book
Halal Status : All meat served is halal. Alcohol is available.
Read our review of Chai Naasto here.