Reviewed by Ruman
When we heard Brioche Burger was launching a new brunch menu we knew exactly where we'd be heading the weekend of the launch. As with all food-filled outings on the weekend, I rallied up the cousins (aka the brunch squad) to join me. Fortunately for us they were offering 50% off all brunch items. Needless to say it was fairly busy when we arrived).
Whenever I go out for brunch I have a dilemma when it comes to deciding between pancakes or something savoury. The perks of dining with my sister is that she will always order pancakes if they are on the menu and so with that in mind I decided to order the Full English for myself (and tuck into her pancakes once I was done of course).
The Full English was made up of two free range fried eggs, a beef sausage patty, turkey rashers, panko mushrooms, spinach balls, cherry tomatoes, smokey beans and sourdough toast. It was a good portion and I enjoyed the combination of flavours on the plate. However, I do prefer beef bacon to turkey bacon so the rashers remained untouched. Brioche Burger have put their unique twist on a classic and it works – although if you prefer a traditional halal Full English then you'll have to look elsewhere. The jury is still out on whether I would pay £11.95 on a normal day for this dish but at 50% off I had no complaints.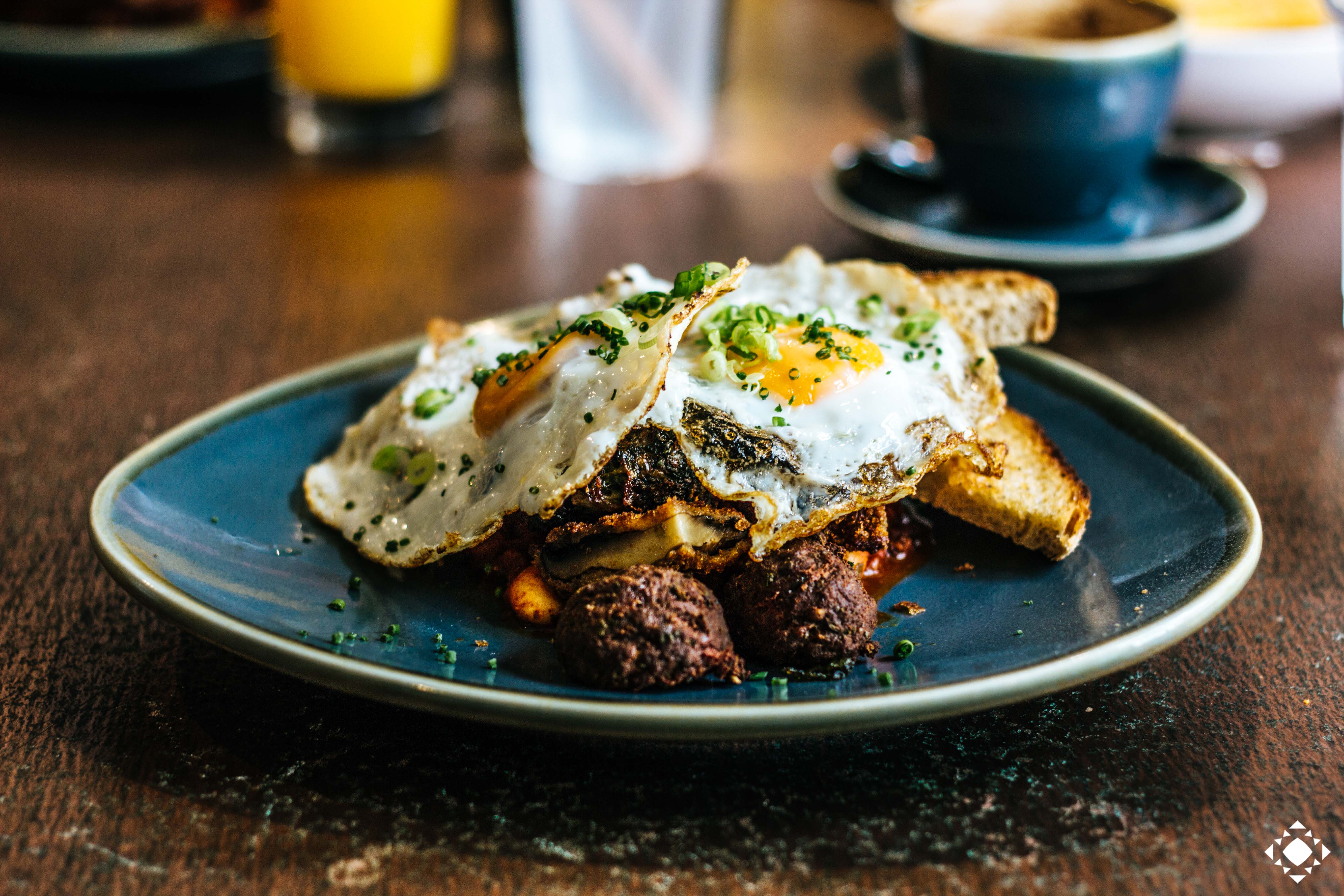 As mentioned, my sister ordered the Classic Pancakes with Seasonal Fruits. You can get the pancakes with Turkey Rashers instead if you want a savoury flavour. This stack of three pancakes were light and fluffy and served with a small jug of maple syrup to pour over.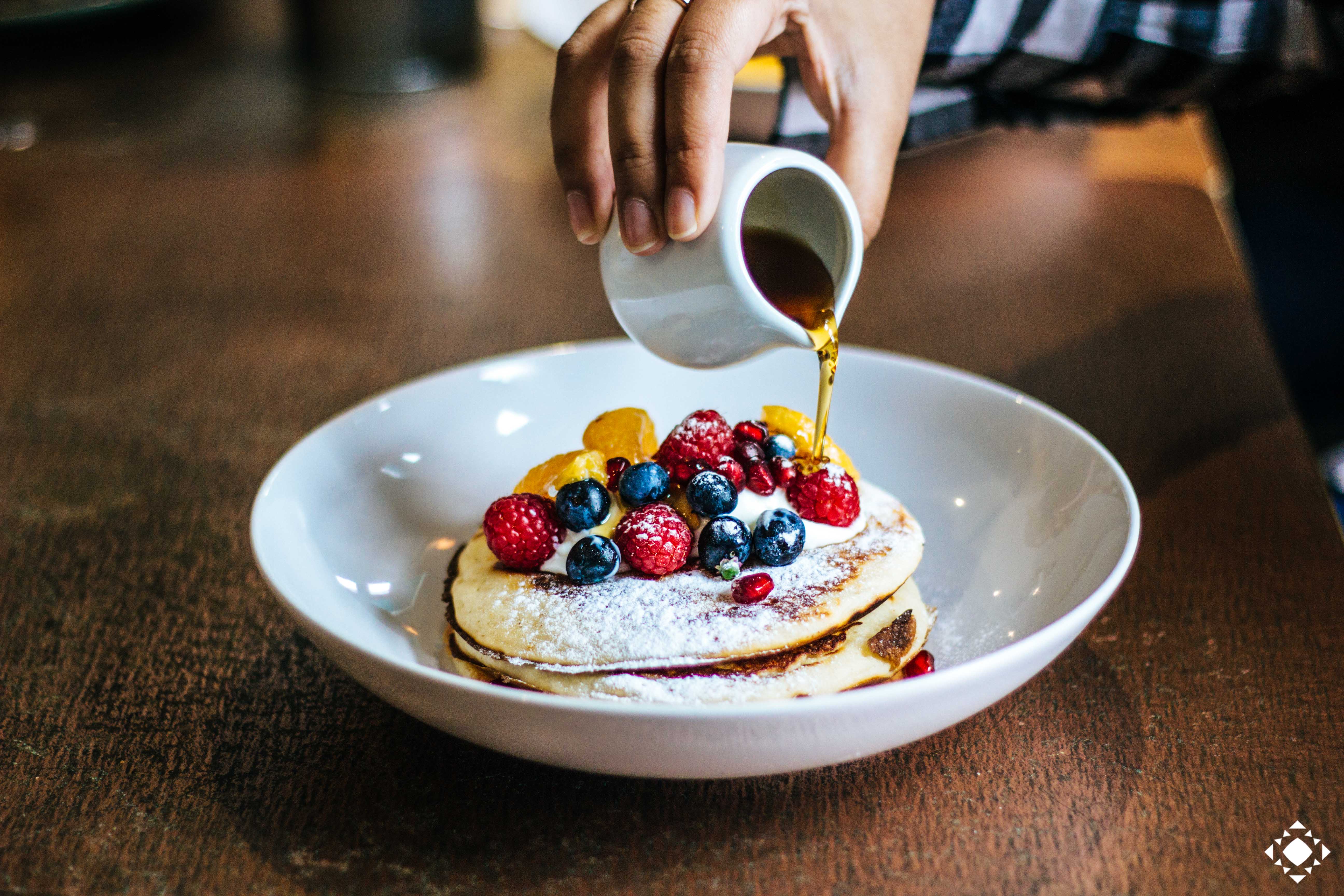 One of the highlights of brunch was the polenta chips served with smokey beans and a crispy egg. The chips were crispy on the outside and soft on the inside and I enjoyed the smokey beans in this dish just as much as I did in my Full English. A relatively simple dish and one I'd recommend!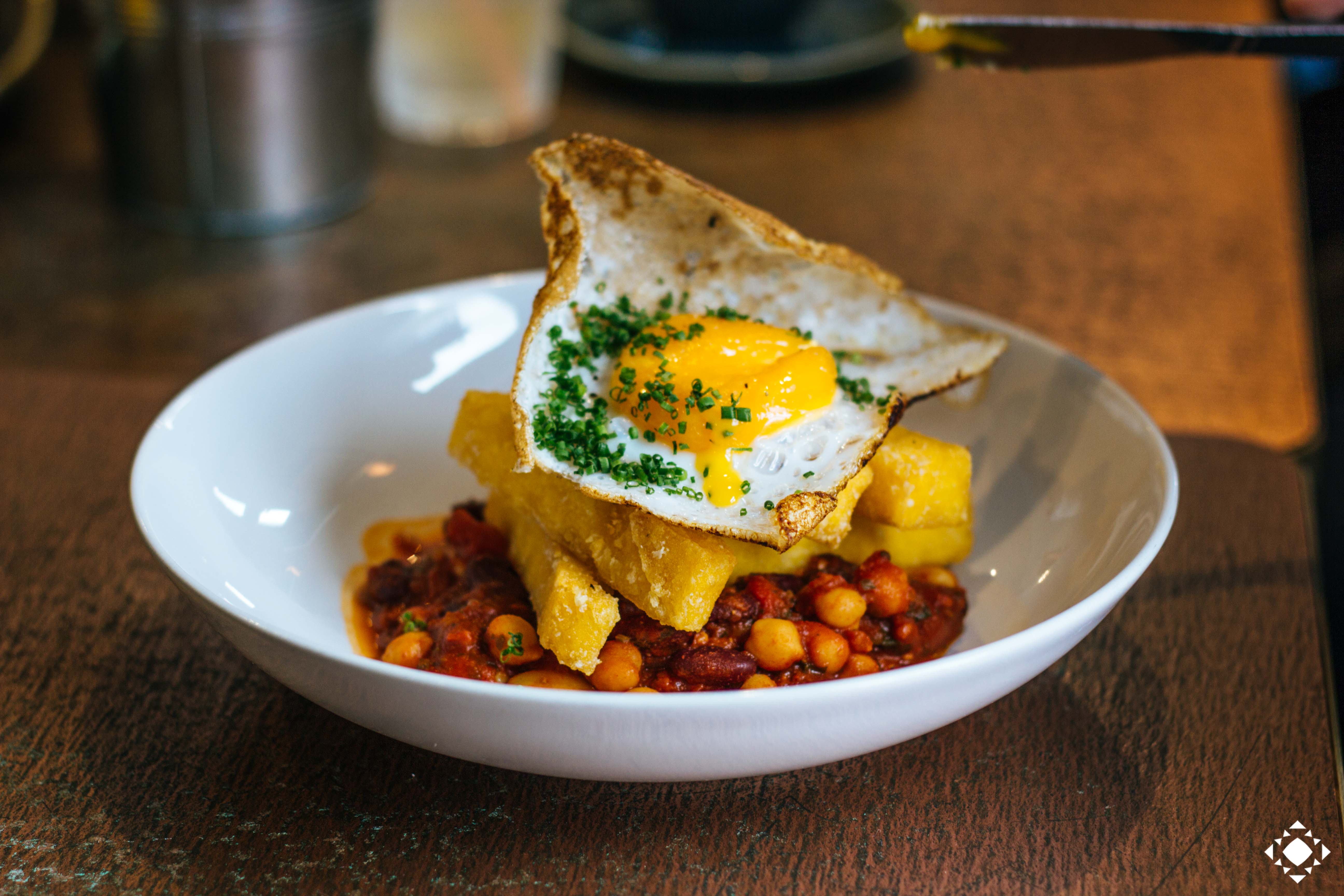 The final dish ordered by the brunch squad was The Ottoman. Served with sourdough toast, this dish was poached eggs in a spicy tomato sauce with baby spinach, sour cream and crumbled feta on top. The general consensus was that this dish was not one we'd order again simply because we didn't like the taste of the tomato sauce. Had the taste and texture of the sauce been more shakshuka like it would have won over more fans.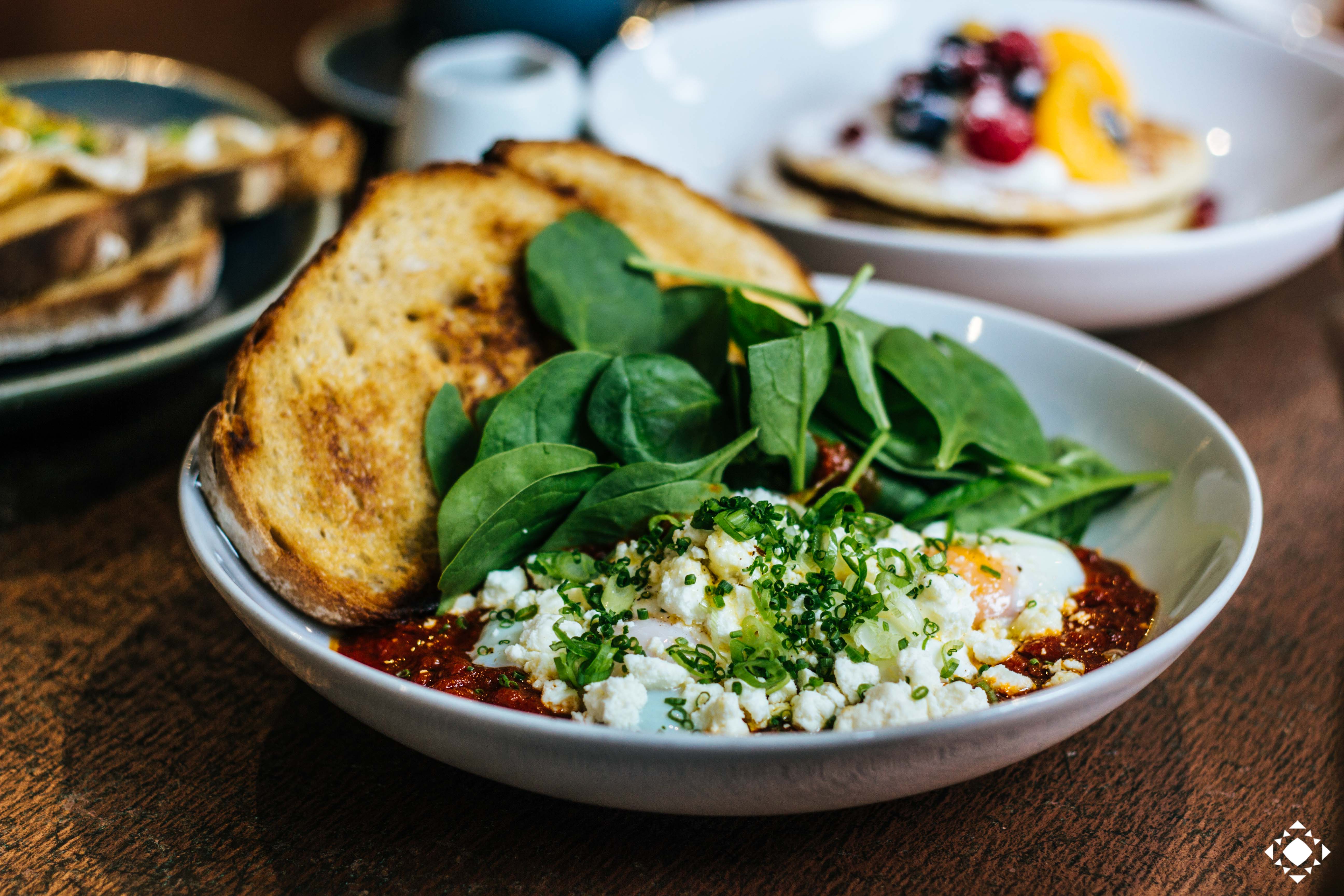 Overall, for 50% off dishes the brunch was bound to be good value but a few dishes had us questioning whether the full price of the dish was reasonable. Service was a little slow but it was slightly busy in the restaurant – we even bumped into Halal Food Guy who arrived just after us. Brunch is served at Brioche Burger on Saturdays and Sundays from 10am to 12.30pm.
RATINGS
Food: 7.5/10
Service: 7/10
Atmosphere/Decor: 7/10
Value for money: 7/10 (£63.40 total bill excluding service, £31.70 at 50% off // £6.34pp) – value for money in this case is based on the full price. We also ordered another Full English, a hot chocolate, mocha and two juices.
Overall: 7.1/10
Halal Status: All meat served is halal and HMC certified. Alcohol is not available.
Address: 154 Hoe St, Walthamstow, London, E17 4QH
Nearest station: Walthamstow Central (Victoria line)
Discover great halal restaurants near you using the Halal Gems Restaurant Finder App. Download it for free on the App or Play Store here.
About Ruman


Ruman eats a brownie a day, but only with coffee. She struggles to eat more than 2/3 of an adult size portion of food, but always has room for dessert. When not exploring restaurants, galleries or cities around the world, Ruman is a Marketing Ninja at Halal Gems, where she also holds the title of Chief Chocolate Officer.
Forever consumed by a mixture of wanderlust and FOMO, her interests include all things social media, travel, charity, photography and food.
You can follow Ruman on Instagram and Twitter.