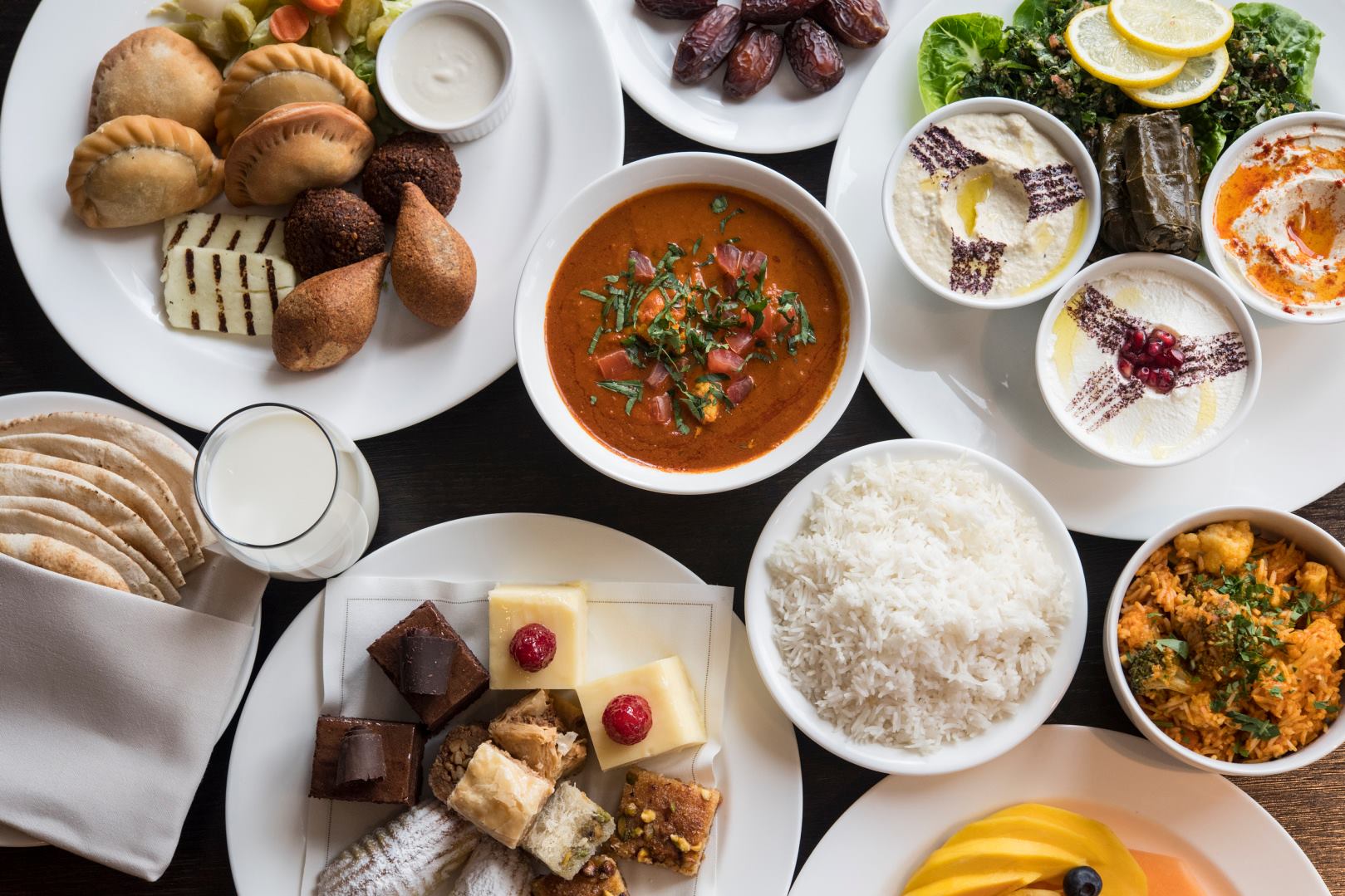 For the past few years we've been publishing a guide to late openings and special menus at halal restaurants in London during Ramadan. We're back with our 2018 guide to where to have iftar and suhoor in London. We'll be updating this list as the month goes on!
BIRD – Camden , Islington and Shoreditch
BIRD will be serving their full menu this Ramadan at all of their branches for rapid service. Creators of the UK's first fried chicken and waffle burger, BIRD's menu also features more of our favourites – flavoursome wings, juicy burgers, cheesy Korean fries and indulgent desserts (we'd recommend the doughnut holes). All of the chicken served at BIRD is free range and halal.
Walk in anytime or book by calling the restaurant or by emailing ramadan@birdrestaurants.com.
The Great Chase – Islington
Recently voted as the best restaurant in Clerkenwell and Farringdon in the Time Out Love London Awards, The Great Chase are offering a three course set menu for iftar at £26. Available Wednesdays to Sundays from 8.30pm. All meat served is halal. Prayer space is available in the restaurant.
Book your iftar here.
Boondocks – Old Street
Boondocks' iftar menu includes starters at your table, one main, one side, a dessert and one drink for £21pp. Guests can also tuck into complimentary nachos, cajun popcorn shrimp and date cookies. All food served is stunned halal and organic. Separate prayer spaces will be provided for men and women.
Book your iftar here .
Calcutta Canteen – Fulham

The second restaurant from Asma Khan (Darjeeling Express), Calcutta Canteen will be offering dates, sharbat and chai for those fasting. The entire profits from Darjeeling Express and Calcutta Canteen for the month of Ramadan will be donated to
Doorstep London
, a Camden based charity looking after homeless families. Calcutta Canteen is open every day until 10.30pm.
Talli Joe – Seven Dials
With a menu featuring regional dishes from India, Talli Joe will offer free flowing masala chai to those opening their fast with them this Ramadan. Dishes on their iftar menu include their Truffle Ghee Kulcha, Chicken 21, Bohri Chicken and more favourites. To round off the meal, tuck into their famous Black Gajar ka Halwa. The sharing platter is priced at £35 per person and is served downstairs in the private area of the restaurant where prayer space is also available. Talli Joe will share a part of the proceedings from Ramadan Iftar Meals with Curry for Change. Chicken and lamb served are halal. Read our review of Talli Joe here .
Book your iftar here.
Mamounia Lounge – Knightsbridge
For £40pp, Mamounia Lounge's iftar menu will include a glass of milk or juice, medjool dates and lentil or harira soup followed by a three course meal (including a sharing mezze platter) and Moroccan tea to finish. There is a 10% discount for groups of five people or more. Available at their Kensington branch only. All food served is halal.
Book your iftar here.
The Meat Co – Shepherd's Bush
The Meat Co offers complimentary dates, yoghurt, water and soup for breaking your fast. The Meat Co has a separate halal menu for diners. Book 45 minutes before iftar to avoid a long wait for your meal.
Book your iftar here.
Comptoir Libanais – All locations

The Comptoir Libanais set menu costs £24.95 per person and is available during Ramadan from 6pm from 15th May to 14th June 2018 in all restaurants around the country. All meat served is halal.
InterContinental London Park Lane – Park Lane
The InterContinental London Park Lane will observe Ramadan with a traditional Iftar. Every night after sunset (from 9pm) you can eat in The Wellington Lounge with with dishes like shish taouk, sumac marinated sea bass, seafood mixed grill and shawarma marinated chicken. It's £49 for three courses. All food served is halal.
Book your iftar here.
Dishoom – King's Cross
Dishoom will be hosting a celebratory iftar on Wednesday 30th May under West Handyside Canopy, King's Cross. Guests are asked to purchase tickets for a charitable donation of £10 which goes to Akshaya Patra , a charity working towards eradicating childhood hunger as a barrier to education in India. £10 is enough to feed a child in India school lunches for a whole year. A prayer space will be available. All food served will be halal and this will be an alcohol free event.
Book your iftar here.
Mr. White's English Chophouse – Whitechapel
The newly opened restaurant from Marco Pierre White, Mr. White's English Chophouse, has a full halal menu and a special iftar menu this Ramadan (£29).
Book your iftar here.
Pie Republic – Upton Lane

Pie Republic will be open from 7.30pm to 3am during Ramadan with a two course set menu with a drink for £9.95 and a three course menu for £12.95. They are open for suhoor every day.
Guanabana – Camden
Tuck into a roast this Ramadan at Guanabana. The restaurant will be donating £1 from every roast served to Rumi's Kitchen .
Book your iftar here.
Brioche Burger – Walthamstow
Brioche Burger will be open until 1.30am during Ramadan on Fridays and Saturdays. Prayer facilities are available.
Book your iftar here.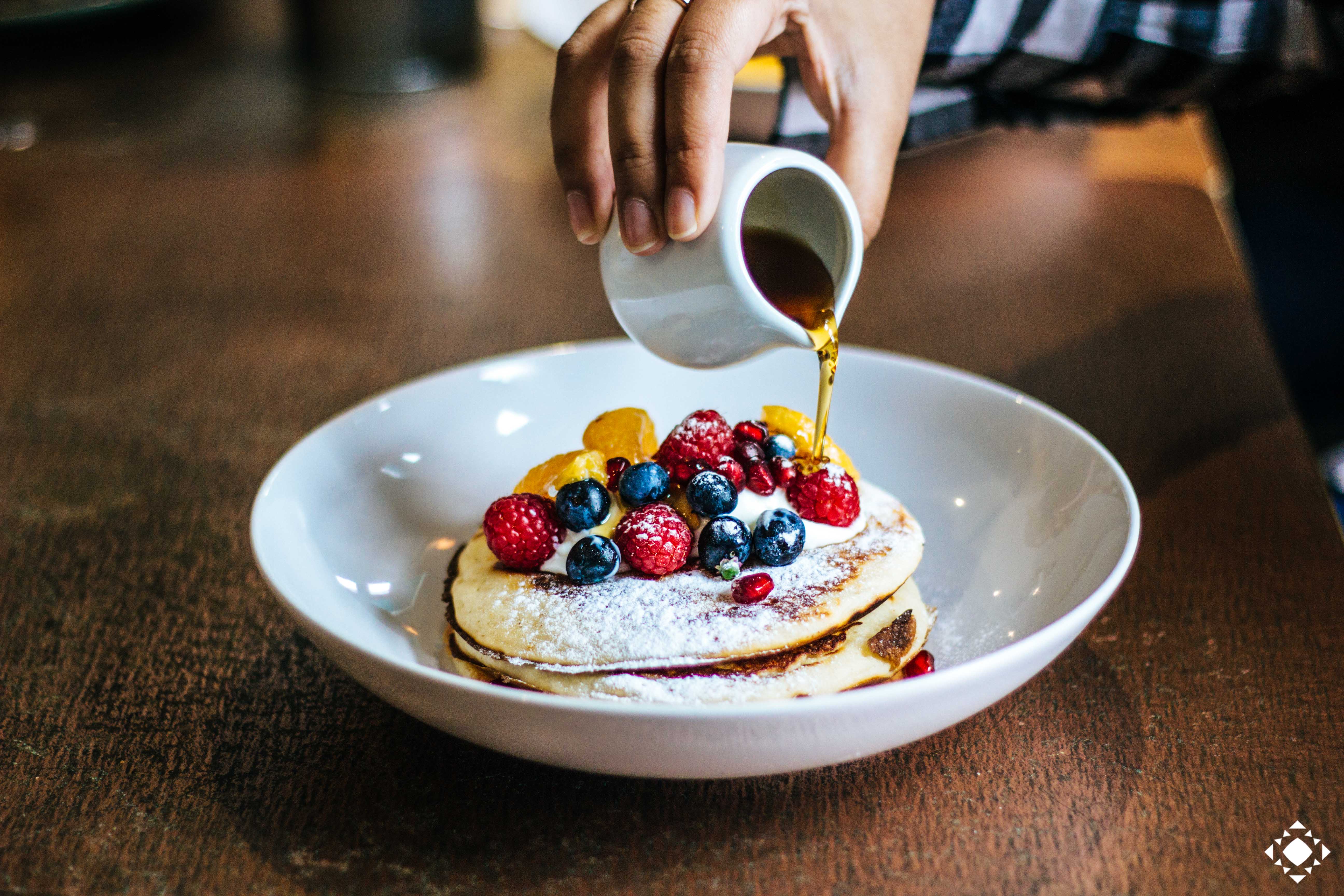 Pie Factory – Whitechapel / Ilford
Pie Factory are offering an iftar platter for £8.50 this Ramadan. The Whitechapel and Ilford branches are open from 6.30pm to 11.30pm this Ramadan.
Rustix Gourmet – East Ham
Four different set menus are available at Rustix Gourmet this Ramadan ranging from £15 to £30.
Elvet Steakhouse – Forest Gate
Complementary dates, bottled water and a choice of four set menus are offered at Elvet Steakhouse this Ramadan. Set menus are priced between £18 and £35. Prayer space is available.
Book your iftar here.
Etles Uyghur – Walthamstow
Specialising in Uyghur cuisine where the food features Chinese, Turkish, Persian and Mongolian influences, Etles Uyghur restaurant will be open from 12pm to 10.30pm this Ramadan. Free starters will be available and there is a 10% discount for groups of four or more (just quote 'Ramadan'). All meat served is halal (HMC suppliers).
Chai Naasto – Hammersmith
Chai Naasto are offering a range of options on their Ramadan menu in their Hammersmith branch this year. Starting at £14.95 per person, you can enjoy Indian street food, curries or smoked tandoori delicacies for iftar.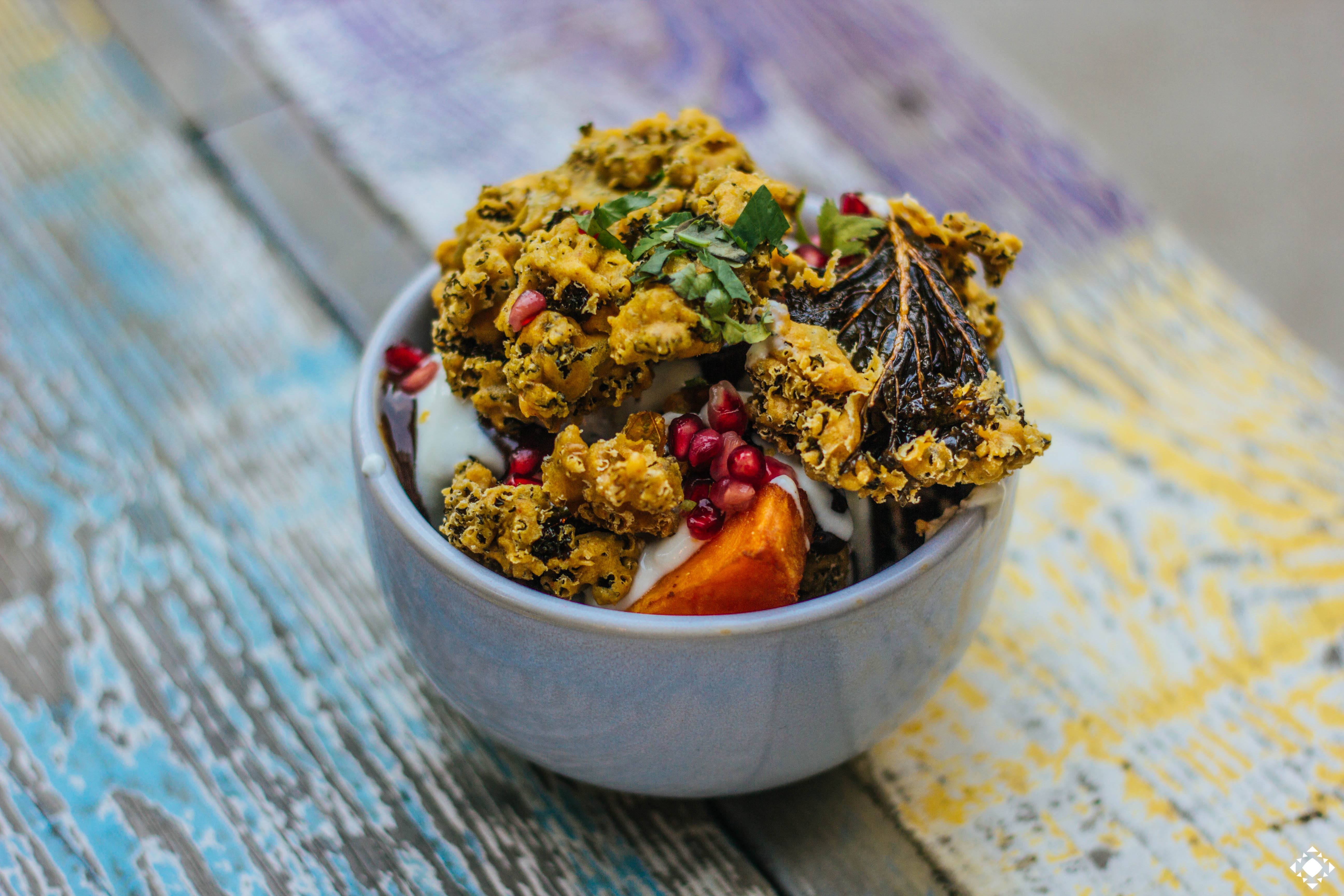 Cafe Loren – Camden
Known for their shakshuka, Cafe Loren is an all-day veggie breakfast, brunch and lunch spot (they also serve cupcakes and coffee). With extended opening hours this Ramadan (open until 11pm), head to Camden to try out one of their shakshukas for iftar (they have ten different versions on their menu!).
Red Iron – Uxbridge

This Ramadan, Red Iron Burgers have introduced their 'Break-fast' burger – a limited edition £11.95 burger featuring a beef patty, hashbrown, fried egg, turkey bacon and baked beans.
Ramadan Bazaar – behind East London Mosque
Now in its fifth year and located behind the East London Mosque, the Ramadan Bazaar takes place from 10pm-2am every day.